commercial real estate
WEBSITE DESIGN
Does an absent or
neglected website
have clients wondering
about your
qualifications?
Getting a
WEBSITE is easy!
Hi, I'm Brandy.
Owner of Calico Marketing.
I am a
commercial real estate
website developer.
My easy, step-by-step
process will generate an
AMAZING Website with
little work on your part.
No worries, I got this!
Custom Websites Designed…
LEAD GENERATING Website Design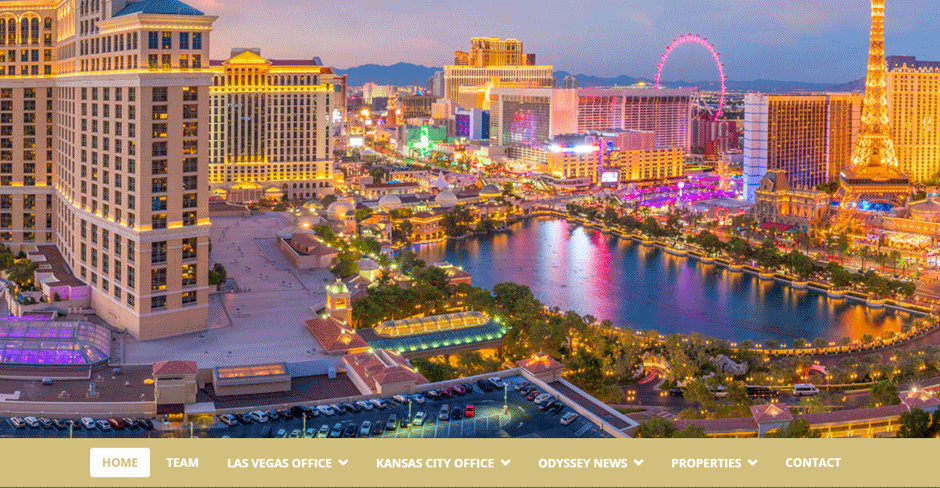 Odyssey is a commercial real estate investment and advisory firm with offices in Las Vegas and Kansas City. Website design includes full integration with Mailchimp, user tracking and extra features such as HTML5 animations, flipbooks, and CRE plugin by Calico Marketing. Standard Lead Gen package, no additional fees.
Choice of 1 eBook Included!
Pricing Made Easy… Download the Price List right now!
"Able to achieve the website that we always wanted…"
"We struggled to find a marketing firm that understands the commercial real estate business. We were finally able to achieve the website that we have always wanted, and within budget." – Mark Griffin, President/ BIC, Sperry Commercial – Griffin Partners 
Brandy has been updating my website with new listings and providing updates. Calico Marketing did a complete redesign and continues to update and enter all my listings. This is a great long-term solution for my business's online marketing.
Calico Marketing has been instrumental in taking my small business model to a large, growing business. The website that Calico Marketing created allows my business to grow and prosper.
Calico Marketing created a custom website design from our mock-ups and has been providing consistent updates and revisions since 2014. The quality and fast turnaround time far exceeds my expectations!
Since 2011, Brandy has done an outstanding job producing and maintaining websites for Odyssey Real Estate Capital. Her work is good looking, prompt and very, very cost competitive. Brandy has excellent intuition in delivering web support.
Brandy has been a great asset to us. She is like having our own marketing department. Creating everything for our small company, including a really smart website. We plan on relying on Brandy for years to come.
We are extremely happy with our sleek, and modern website. Designed completely custom to our needs, our website includes a fully automated integration with LoopLink. Calico Marketing is used for our site updates and edits which are turned around quickly. We confidently refer Calico Marketing services to our current and prospective clients.
My website design needs were extremely complex and had to fit within the Marcus & Millichap branding. We worked closely on the design and coding process, including custom programming on the commercial listing plugin. Our team has been tremendously pleased with the results! My website seamlessly matches what was envisioned and the website's back-end is easy for me to manage myself.
Brandy went above and beyond the normal scope of our website project. We had several tech issues with our domain service. Even though she had already accepted the final payment, she continued working on the project until it was 100% complete. We appreciate the support and due diligence!
Brandy Quick was hired to handle the marketing for NAI-Horizon, with offices in both Phoenix and Las Vegas. When I decided to open my own CRE brokerage, she continued designing my websites and email blasts. Since I first opened my brokerage, I've had several websites designed. Calico Marketing has been a great long-term and cost effective solution for my business.
We are very happy with Calico Marketing's quality and timeliness of the website design process! The custom design fits perfectly within our branding. After the website was finished additional revisions have been done quickly and flawlessly! We've continued using Calico Marketing for our graphic design projects and plan on ordering more work in the future.